I recently had the privilege to be a guest on a KTIS afternoon radio show talking about the field of neonatology. The host, Bill Arnold, has a connection because his niece spent time in the NICU many years ago. I was impressed with his detailed questions about neonatology. The hour flew by as we discussed the science that so often feels like a miracle. (Listen to full broadcast below, run time is 49 minutes)
Talking about neonatology in the abstract got me thinking about how far neonatology has come since its inception in the 1960s following the birth and subsequent death of JFK's son, Patrick Bouvier Kennedy. A baby born at a similar gestation today would be expected to survive… and thrive. Where we were once challenged to support breathing and improve survival, our focus is now on how we can improve nutrition, brain development, and long term growth and development. With the explosion of life-saving technology and understanding of the human genome, NICU medical providers have more tools than ever. And while many people are working to decrease premature births, it's never been better in the United States to have a premature baby. Technically, anyway.
But with the good, comes the not-so-good. Western medicine, not just in the NICU but in many fields, has become more mechanized. Society craves life-saving technology and data. Institutions attempt to influence and control the thinking and choices of both medical providers and patients. But with technology and the focus on big data has come the loss of things intangible, things unmeasured, yet, things important. At the core of medicine is the desire to heal, to help, and not to harm. Patients and their families crave a personal connection with the people caring for them in their vulnerable moments, whether that be in the beginning of life, at the end of life, or somewhere in the middle. Minnesota Neonatal Foundation has a vision to bridge the gap between technology and healing, between head and heart, between patient and caregiver.
Our vision is ambitious:
We recognize the need for the balance of science and art that is required for healing. Due to the rapid changes taking place in the growth of their brains, our vulnerable NICU patients are particularly responsive to their surroundings, both physical and cultural. We have a chance to positively influence a growing, developing brain, and the impact of this will last a lifetime.
One of the Foundation's guiding principles is to re-invigorate relationships. My observation after decades of NICU care is that the connection between the babies, their families and the NICU medical staff is critical to their well-being. These three entities need to quickly form a high-performing team in a situation that is almost always unique and profoundly stressful. How does one hit the ground running when a new parent is suddenly dropped into the NICU with all its technology and fast pace? What do they do with their fear, anxiety, powerlessness? The medical staff, in addition to keeping babies alive, is responsible for keeping terrified parents grounded and hopeful. I'll go deeper into this emotional crucible in upcoming posts but these situations form bonds that last forever. But the stay in the NICU cannot go on forever. The whole goal of care is to send the baby home with family. When the baby is ready, they get discharged, and the medical team moves on to the next family. There isn't a provision for families and medical staff, particularly the nurses, to share how much they mean to one another. This has a detrimental effect, especially to nurses who are asked to compartmentalize their attachment to these families and turn their talent to the next baby. The nurses I've worked with over the years are able to do this but it comes with a cost. NICU nurses can be haunted by depression, financial insecurity, and other PTSD-like symptoms. This article goes deeper into the impact of stress on ICU nurses.
One of Minnesota Neonatal Foundation's first big events happened on June 24th in Minneapolis. It was designed to give NICU graduates, families, and medical providers a chance to reconnect - to personally demonstrate the impact each had on the other. Free to families and medical staff, it was bigger and better than I could have imagined. We had nearly 400 families, medical staff, volunteers, and non-profit partners bringing down the house for four hours that Sunday afternoon! This event was much more than a simple Sunday BBQ. Families came from all over the region (MN, IA, SD, ND, WI) to hug their primary care givers and to share with them their beautiful children, big and small. Nursing staff stopped by before and after their shifts. It was emotional, upbeat, inspirational. The primary focus of the families was to thank their nurses and doctors. However, "thank you" just doesn't go far enough. So, they hugged, cried, told stories and laughed A LOT. Time after time, parents introduced their NICU graduate to their nurses with "This is Nurse Gail/Anna/Amanda. She saved your life". No drama, no irony, no hyperbole – just simply "she saved your life". Each medical provider remembered the families and their details - the babies, the scary moments, the sibling who didn't survive and the milestones achieved. Every. Single. One.
The Foundation has a long way to go to achieve our ambitious vision to bring health and healing into harmony. With help from our donors, sponsors and volunteers I know we will get there. The 2018 NICU Family Reunion was restorative and faith-building for me, for the volunteers and for the families and medical staff. People are already planning to attend next year!
Browse the photos and testimonials here. We also posted many photos of this event on our Facebook page. See for yourself how Minnesota Neonatal Foundation is making a difference.
"There was a noticeable upward lift in spirits in the staff the day after the reunion"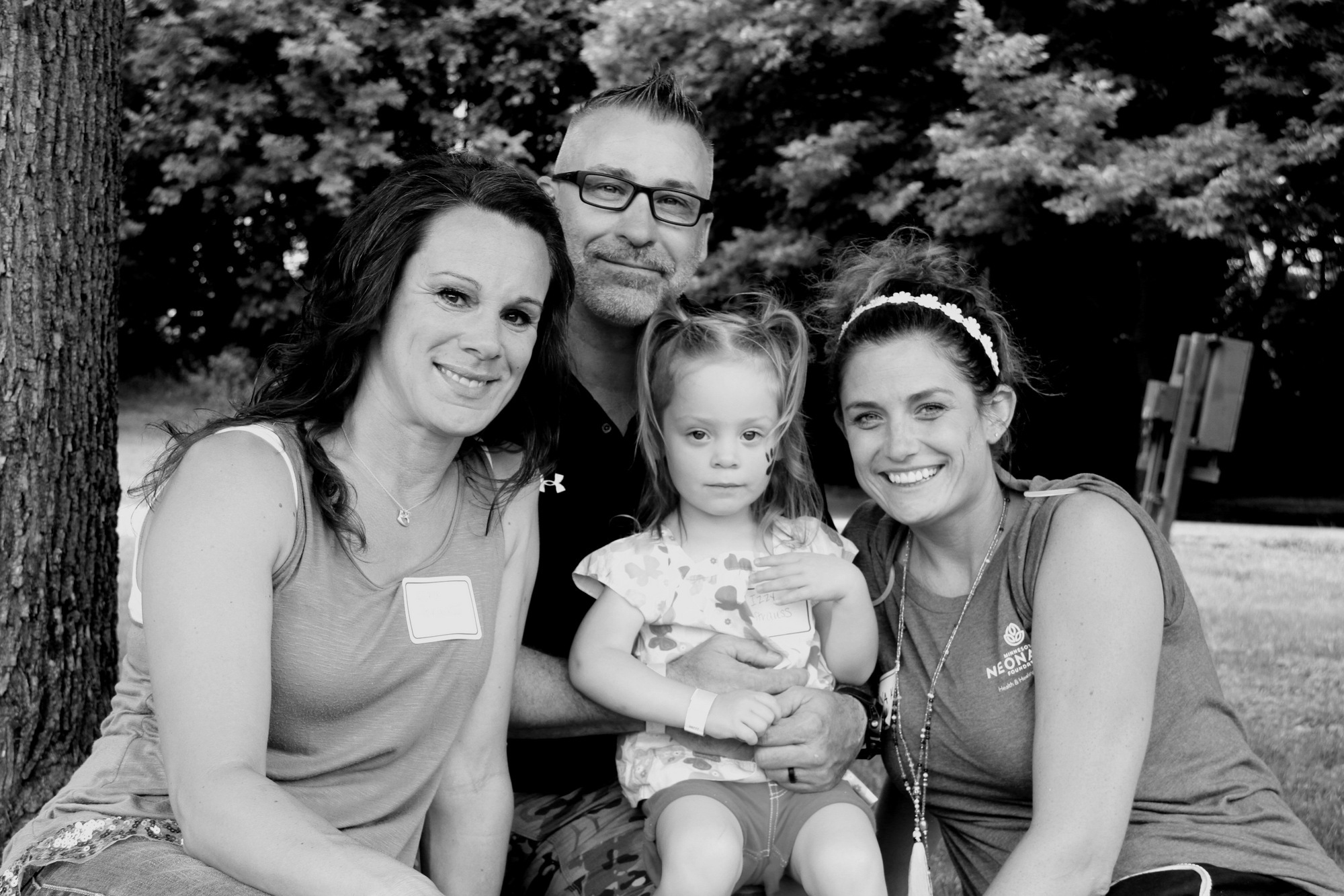 "I couldn't imagine a more perfect event! 370 graduates and all of the amazing volunteers, staff, Doctors and nurses!!! What a blessing!"
Kallie (Preemie Mom): Comment on Reunion photo album - "Is this Dr. Swenson? We love him!! He saved my daughter Elliott! He will always have a big place in our heart! I hope we can make it to the next one!"
Enjoy the photo gallery below. These faces reflect the joy that infused this event. Can't wait to see you all next year!